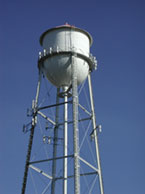 ENVIRONMENTAL CONSULTING / CULTURAL RESOURCE MANAGEMENT
Adler performs Environmental Consulting and Cultural Resource Management Studies for a wide variety of commercial, industrial and government clients in the Northeast and MidAtlantic regions. The firm has completed assignments for institutions such as AT&T, T-Mobile Communications, Cingular Wireless, Commerce Bank, Trucking Companies, Residential/Urban Development Projects and a variety of asset managers and municipalities and state agencies. Examples of our products include:
Ø
Environmental Assessment Reports
Ø
Phase II Soil and Groundwater Investigations
Ø
Sub-surface and Hydrogeologic Investigations
Ø
Asbestos and Lead Paint Management/Surveys/Abatement Monitoring
Ø
Environmental Impact Statements (EIS)
Ø
Storage Tank (UST and AST) Management Services
Ø
Wetlands Delineations
Ø
Compliance Services (NJDEP, PADEP, DNREC, MDDOE, NYSDEC.
Ø
Spill Prevention, Containment and Countermeasure (SPCC) Plans
Ø
Stormwater Engineering Pollution Prevention Plans
Ø
Permitting (Air, Water, Wastewater, Wetland, PDES, Stream Encroachment)
Ø
Remediation Services
Ø
National Environmental Policy Act (NEPA) Compliance
Ø
National Historic P

reservation Act, Section 106 Compliance
Adler has extensive experience working with the regulatory community in New Jersey, Pennsylvania, and Maryland. Adler maintains a network of subcontractors throughout the northeast, including licensed well drillers and certified laboratories to ensure prompt quality services on very short notice.
In order to comply with the latest Environmental Regulations, Adler utilizes a state of the art capability in Geographic Information Systems (GIS). Additionally, Adler utilizes the latest industry standards in hardware and software including AutoCAD , ArcView, Adobe Photoshop, Corel Draw, Microsoft Publisher and many other programs to generate construction design drawings, presentation figures, photo simulations and 3-D renderings.